Well after installing and thoughally enjoying my Givi E52 Top Case (I reviewed it here:
viewtopic.php?f=24&t=34616
), I decided that I would like to add some more Givi cases to my Burgman.
First, I needed to buy some mounting brackets, so I purchased and installed the Sebastian Mueller side case mounts which look great. ( I reviewed them here:
viewtopic.php?f=24&t=36005
)
Next came the Givi E21 side cases. Once my package arrived I was yet again pleased to find a very nice product from Givi. The lids open and close very nicely and the locking and latching mechanisms works great. The plastic material that Givi uses for the E21 case is quite a bit thinner than the plastic on the E52 case and can be "flexed" when pushed or pulled on, but in no way does the case feel cheap or flimsy.
The reasons that I chose these side cases instead of Givi's bigger ones were the fact that these side cases don't stick out as far as the rest of the side cases that givi makes, giving them a more streamlined look on the scooter instead of looking like I strapped two refrigerators to the sides of the bike
I also really liked the fact that these are top loading cases, so I can load and unload them easily while they are attached to the bike without spilling the contents all over the ground.
Here are several pictures of the side cases installed on the burgman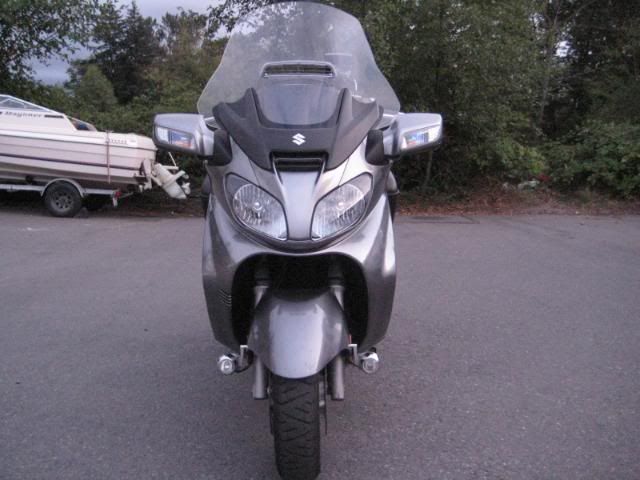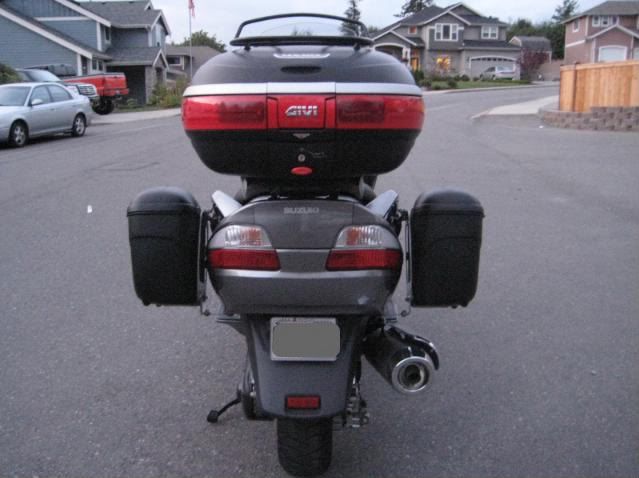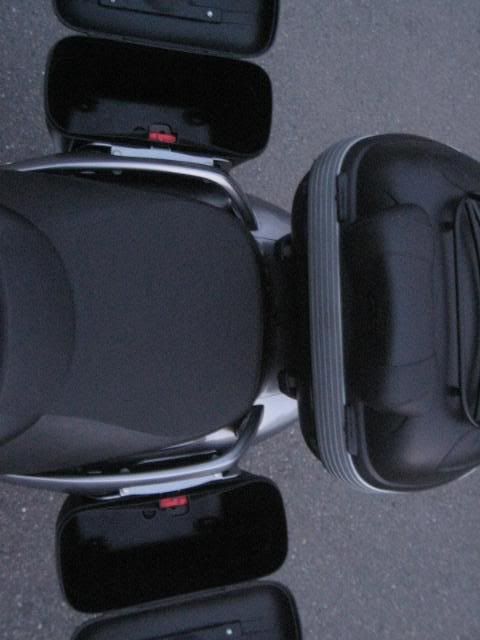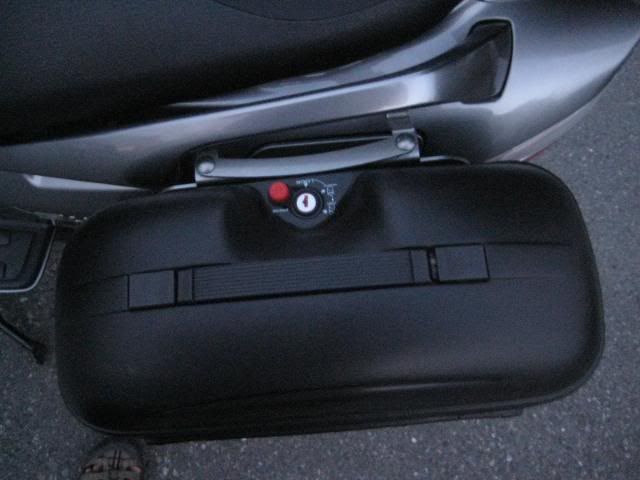 I added some round "stick on" felt pads to the back side of the side cases. Without the felt pads stuck on the cases they would rattle a bit while mounted to the mounts. The pads make the side cases fit snug up against the mounts and no longer rattle.
Here is a pictures of the pads stuck onto the side cases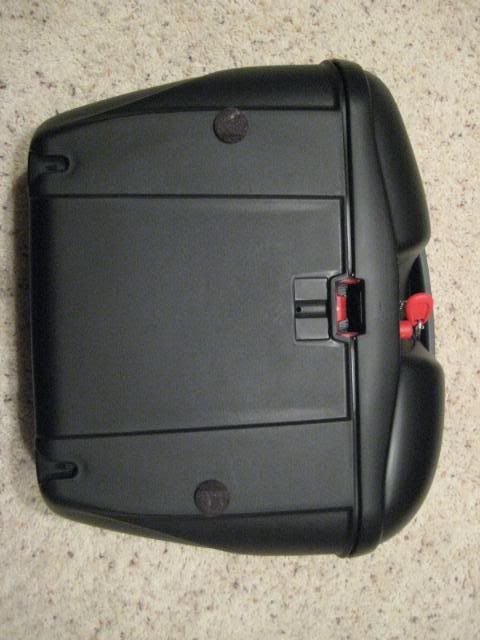 So here's the big question that people always have when researching what side cases they should purchase
"What can I fit into it?"
Well I am going to answer this burning question for those that are wondering the answer
Here is a list of every day stuff that might find it's way into your Givi E21 side cases with pictures of what it looks like
2) 1 gallon jugs of milk
2) Cans of pop
2) 1lb bags of vegetables
1) pack of bologna
1) 2 liter pop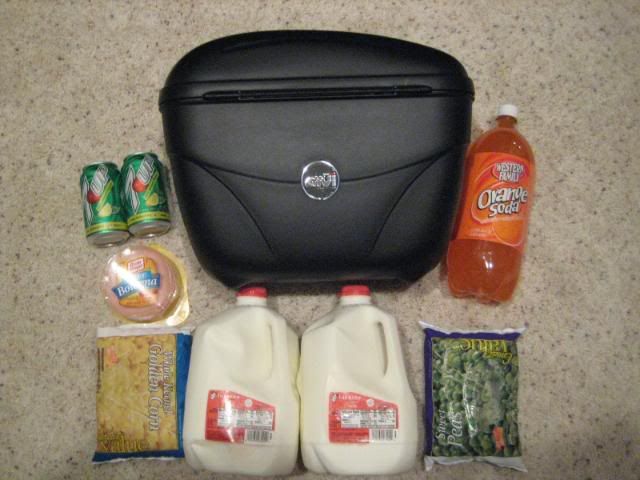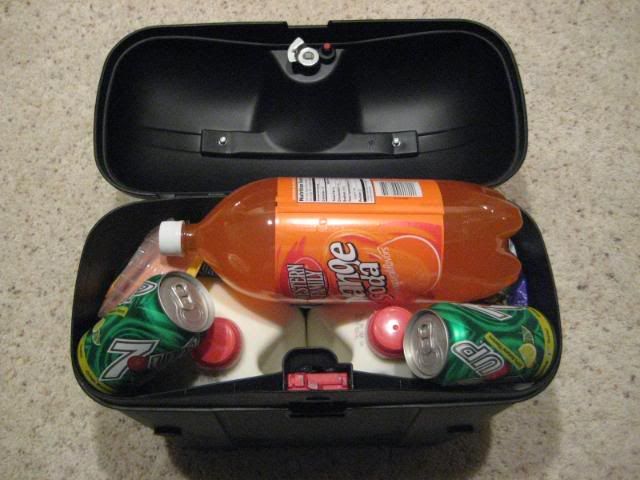 Believe it or not I was able to close and latch the lid with all that stuff packed into this "little" case with no difficulty at all!!!
So far I have been extremely happy with these side cases and after many grocery trips and a couple weekend trips have been very impressed with the amounts of crap they will swallow up