Yup, for long distance touring on multi-week trips I always find that I bulk out before I weigh out. The solution for me was a pair of Givi Trekker 33's. Ya, I know Givi says you can't do that with the side mounts on the newer models.... but who listens to Givi. The cheap plastic 22's just didn't do it for me.
I just gotta remember to stay off docks! LOL!!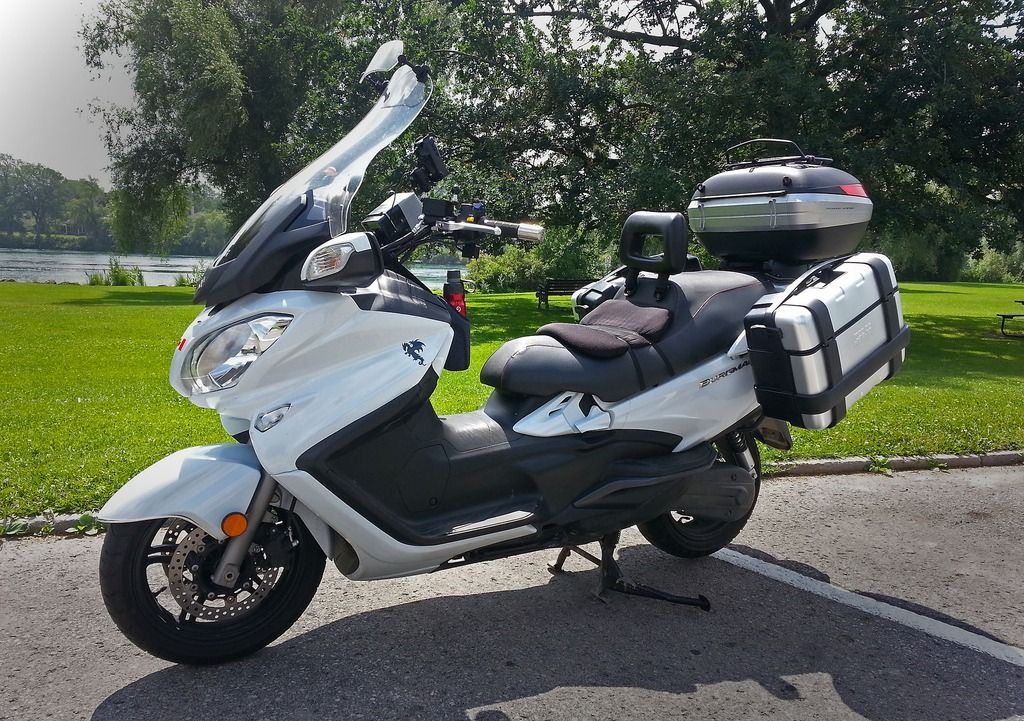 A very beautiful setup!
---
2007 Burgman Executive (Lady Burgman) 16,000+ mile
2014 Burgman UH200 (Baby Burgman) 400 miles
2010 Honda Gold Wing/ABS
1977 BMW R100/7 (bought new)
Whizzer Motorbike


Previous scooters: 52 Cushman, 58 Allstate Crusaire, Honda Elite 80




Until one has loved an animal a part of one's soul remains unawakened.
Anatole France